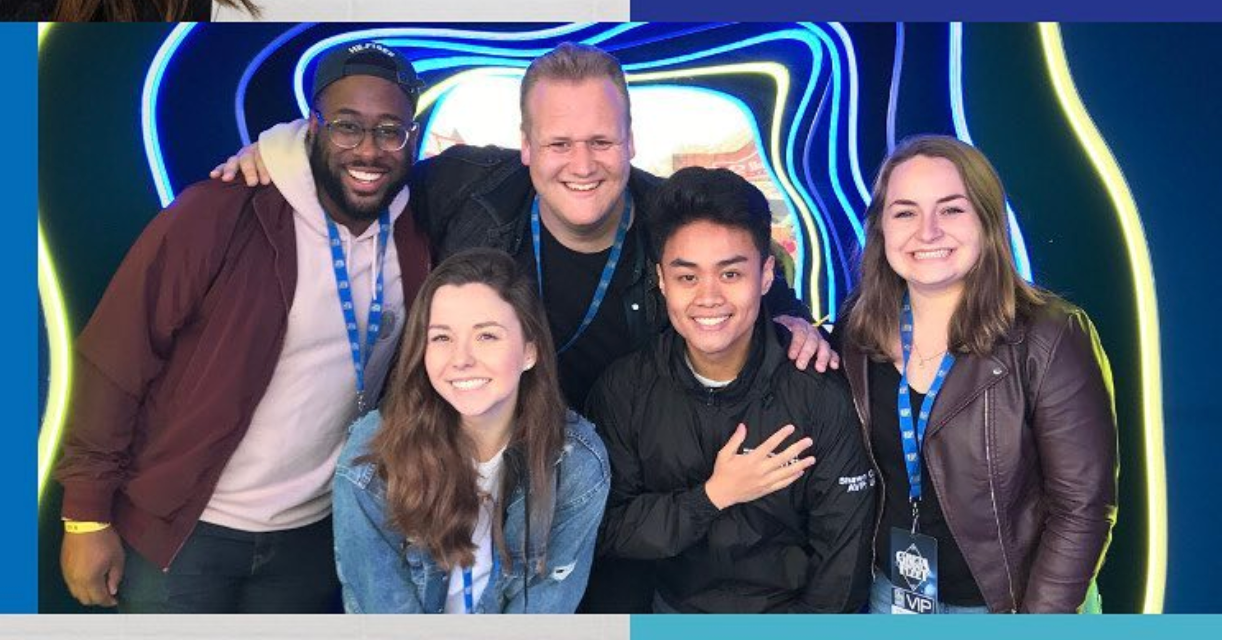 Shannon Lest




VP: Finance & Administration



My time as Vice President has allowed me to meet many new faces and build relationships this year that I hadn't gotten a chance to over my four years. Being able to facilitate volunteer appreciation initiatives with my associates has been a huge accomplishment for our department this year. We really hope that the volunteers enjoyed the places we were able to get discounts for and events we were able to run as we put in a ton of effort to get that program off the ground. Considering the somewhat depressing times, it will always be nice to look back on my time with the Students' Union and remember the friendships and connections I was able to build through volunteering and working in this role. Enabling those connections to be build for others through the hiring process and building of teams has been very valuable to me as we close this year out. I will always be thankful for the skills I've developed in this role and take them with me into teaching.

Twan Dieker


VP: Programming & Services, Waterloo



Though the year for the PSW department came to an abrupt halt, there is so much success to be celebrated for this past year. Starting well before Orientation Week, our committees stepped out of their comfort zones and tried new things, pushed their limits, explored new possibilities, increased service usage and strengthened partner relationships. I cannot begin to thank my volunteers enough for all that they have done. My coordinator team went above and beyond in all aspects of their roles to make a difference in all of our student experiences. I will look back on this experience fondly with memories of this team and their spirits, that and the memory of interviewing Antoni Porowski. I, of course, cannot forget all of the memories made hosting BINGO every Tuesday at Wilf's, those laughs, cheers and fun will be some of the fondest moments to look back on. I know that this department is in good hands moving forward and I am excited to follow its success for years to come.

To the incredible Golden Hawk family, thank you for ending my 5 years on this campus on such a high note, it truly is Great to be a Laurier Golden Hawk.


 Andre Thames


Programming & Services, Brantford



Has 12 months passed by already?! I guess it is true what they say, "time flies when you're having fun" I want to take this opportunity thank all of those who were involved with the Students' Union this year. Whether it was attending an event, facilitating an event, or working in a volunteer capacity. You have all played an integral role in achieving the goals envisioned for the Programming and Services department this year. I can truly leave now with a smile, knowing that this department is in good hands and that's because of all of you who are involved.
Thank you for a historic year, and here's to more!




 Shawn Cruz




VP: University Affairs



As our year comes to a close, it's always a great time to reflect on the things we're proud of and things to look forward to. The University Affairs department has been hard at work collaborating with our partners in government to make your university experience the best it can be. Whether it's lobbying the government or helping students with their housing issues, we advocate for you to help make life easier. We hope that this work has benefited you, and will continue to benefit students in the years to come. Thank you to all the students, volunteers, staff, and government officials who engaged with us to keep the student voice strong. It's been incredible to witness a new group of students join the Laurier community, and inspiring to see everything our graduating students have accomplished. Whether you're coming back next year or moving on to your next endeavor, we hope you bring some of that Golden Hawk spirit with you. As we head into exams, try to find time for self-care. It's important for everyone to be healthy and happy -- including yourself. If you need support, your friends, family, and the Students' Union are here to help you back on your feet. 
Stay safe and take care.



Kara McDowell
VP: Clubs & Associations Waterloo



As our year comes to an end, I would like to take the time to thank all of our clubs and associations for the immeasurable time, effort and passion put into all of your operations this year.
Thank you for being understanding as our department adapted to the Student Choice Initiative and how that modified the way we were able to fund our clubs and associations.

Thank you for encouraging the entire student body to join The Perch and later adjusting to our transition back to the Students' Union website after the loss of our group management platform.
Thank you for being patient and kind as we all adapted to our office closure, the cancellation of remaining events, and the implementation of new processes to accommodate for this significant change within the last few weeks of our year.

Thank you for positively contributing to the Students' Union's goal of bettering the student experience, despite these sorts of obstacles we had to overcome together.
And lastly, thank you for making my year as VP: Clubs & Associations a truly unforgettable and rewarding experience. I am so thankful to have worked with countless hardworking and resilient leader and want you to be so proud of everything that you and your teams were able to accomplish this year.